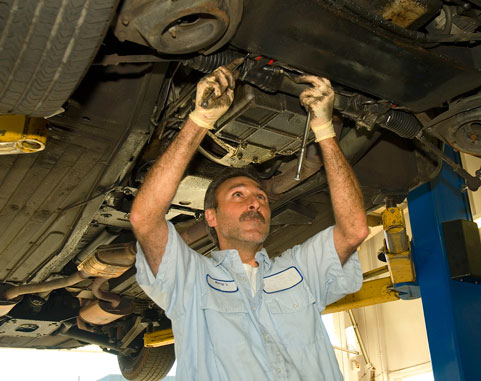 Welcome to D & S Auto Repair!
(Best Auto Repair in Sebastian, FL)
When it comes to auto repair in Sebastian, FL, you want to choose the most experienced team around. For more than 17 years, D & S Auto Repair has served the area well. With a hands-on owner, David, who has been working on cars for more than 40 years, you can rest assured knowing that decades of capable experience are on your side.
We believe in fast, friendly service while ensuring that every need of our customers is met accurately. As a family run business, we work closely with the customers and take the time to get to know their needs. David along with his wife, Sally, and son, Danny, work hard to get your car back on the road as soon as possible. We listen to concerns, answer questions and fully assess the situation. Taking care of customers is our goal, and we work to ensure complete customer satisfaction is achieved. We take pride in being a leader in auto repair in Sebastian, FL.
Our goal is to treat all customers with honesty and respect while exhibiting a strong work ethic. We want to make the entire customer experience top quality and memorable. When you work with us, you will experience excellent workmanship and customer service. No other team can come close to comparing to our level of overall service for auto repair in Sebastian, FL.
While we strive to provide the gamut of automotive repair needs, we specialize in air conditioning service, suspension work and brake jobs. Our customers appreciate our hard work, fast service and fair prices. Many clients come to us from customer recommendation. The greatest honor you can receive is customer recommendation, and that is commonplace here at D & S Auto Repair.
The next time you need auto repair in Sebastian, FL, make the wise choice. Call on our team here at D & S Auto Repair. We treat every job with the same care and concern, ensuring that every need is adequately addressed. Make the call to (772) 589-7278 today to schedule automotive services.
Business Hours
Monday
7:30 AM – 5:30 PM
Tuesday
7:30 AM – 5:30 PM
Wednesday
7:30 AM – 5:30 PM
Thursday
7:30 AM – 5:30 PM
Friday
7:30 AM – 5:30 PM
Saturday
Appointment Only
Sunday
Closed